"The Brückenhaus"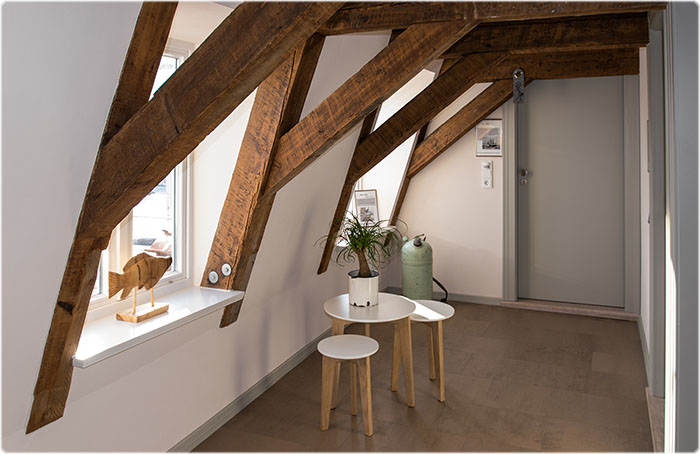 You can sleep in the harbor, in our stylishly furnished rooms.
The little, big luck in the Brückenhaus in Glückstadt, get out of everyday life,
Have a long breakfast and just see the water, no appointments, time and peace.
As of May 2015, the Brückenhaus offers 2 ground-floor double rooms on the ground floor,
as well as 4 newly created double rooms on the 1st floor.
All rooms have direct views of the Glückstädter Binnenhafen.
Wi-Fi is available at no charge.
A welcome bottle of water is included.
Free parking is available next to the bridge house.
Your bike is safe in the lockable courtyard.
An extra bed and a cot are available on request.
Pets are allowed in certain rooms in consultation.
Smoking is not allowed in the bridge house.
Our hotel does not have its own restaurant.
------ The Brückenhaus in Glückstadt, where overnight stays for recreation ------